Welcome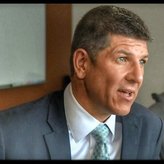 My name is Phil McRae and I am a Canadian educator, scholar, and interdisciplinary explorer in the field of education. I am regularly engaged in keynote addresses, public lectures or on expert panels, across Alberta, throughout Canada and internationally. This site provides a biography and some samples of my research, writing, scholarship and presentations.
---
Biography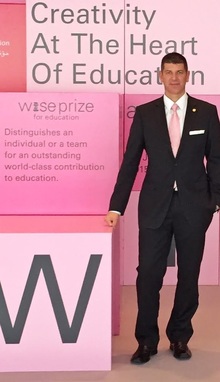 Dr. Phil McRae (World Innovation Summit)
Dr. Phil McRae is Executive Staff Officer and Associate Coordinator, Government-Research with the Alberta Teachers' Association and Adjunct Professor within the Faculty of Education at the University of Alberta where he earned his Ph.D. He was the Director of the internationally recognized Alberta Initiative for School Improvement (AISI) at the University of Alberta from 2005-2009, and taught several graduate courses in the Master of Education in Educational Studies program.
Phil has worked in many secondary and post-secondary educational contexts while living and teaching in the Middle East (United Arab Emirates), Asia (Japan), Europe (Spain), and in Alberta, Canada with the Lethbridge Public School District and at Red Crow College with the Blood Tribe (Kainai First Nation). The Blackfoot honoured him with the name
Áípapomm
, which means lightning.
Phil is the past winner of the Alberta Excellence in Teaching Finalist Award, the University of Alberta's Queen Elizabeth II Doctoral Scholar Award, Minister of Education's Innovation Award, and the ATA Provincial Educational Research Award. He represents the teaching profession and field of education on several provincial and national committees and as Director on several Boards, including Harvard's Centre on Media and Child Health, and is former President of the Education Society of Edmonton (Estd. 1927).
---
---
Recent Publications and Projects
In my presentations and writing I often ask audiences to engage with different perspectives on emerging technologies, dimensions of educational leadership, changing landscapes of education systems, and/or the informed transformation of teaching and learning around the world. Below are some links to recent publications.


---

---

---

---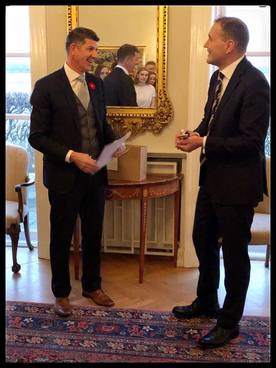 President of Iceland, Guðni Thorlacius Jóhannesson at Bessastaðir (official residence) November 2018
Book Chapter: Chapter 7 Perspectives, Provocations and Actions
CTV - Alberta PrimeTime 2013
---
---