Media - Selected Samples

---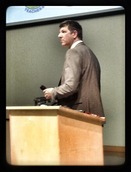 Below are selected samples of keynote presentations, television and radio interviews, panel discussions and published newspaper articles.

---
---
Keynote Address - Norway 2014
"Achieving a Fine Balance in a Digitally Saturated World"

---
CTV News - Growing Up Digital (GUD) Alberta Preliminary Data Discussion 2016

---
"Rethinking School Leadership: Creating a Great School for All"

---
Canada 2067: National Leadership Conference
S.T.E.M. Learning

---
World Innovation Summit for Education (WISE) Debate
"Challenging the Promise of Personalized Learning"

---
---
Be Balanced - Be Mindful - Be Present
North American Keynote Conversations Overview 2016/17

---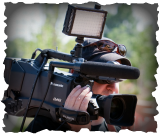 Televised Panel Discussions and Debates
---
Newspapers and Magazines

Media Awareness Network of Canada National Press Kit 2011
---
Radio
---